Oil Change Services in Issaquah, WA
Also Serving Bellevue and Sammamish, WA
Services
Integrity Automotive Maintenance & Repair provides complete ASE certified automotive repair, maintenance, and fleet services. Our highly trained ASE certified technicians have many years of experience working on all kinds of makes and models in the automotive industry. From routine maintenance, major repairs, tune-ups, oil changes and lube services, brakes, batteries, and more, we do it all here at Integrity Automotive Repair Specialists. We never guess when it comes to auto repairs and are equipped with the latest state-of-the-art equipment to ensure we get the job done right the first time. When it comes to integrity, it's not just in our name. Our technicians operate at the highest level of integrity, which means we will recommend and perform only necessary repairs or services on your vehicle. We are not looking to make a quick profit; we want to build a long lasting relationship with you and your vehicle.
We understand that finding the right shop to service your vehicle can be very frustrating, which is why we go the extra mile for our customers. The caliber of our friendly staff and facility is a direct reflection of our commitment to you, your car, and everything dealing with its care and maintenance. We know you depend on your vehicle, which is why we strive to maintain 100% customer satisfaction in all our repairs and services to put your mind at ease. What makes us stand out from other shops in Issaquah is that we strive to provide the best possible service from the moment you walk in the door to the moment you vehicle leaves our shop. We will gladly explain what's wrong with your vehicle and provide details about our recommendations to help you make the best decisions that fit your goals, budget, and needs. We recognize your need for exceptional customer service and back up our commitment with the best warranties in the industry. Our Lifetime Parts and Labor Warranty is absolutely the best automobile repair warranty available in the state of Washington. We believe that if you pay for a repair at our service center, you should never have to pay for that repair again. Don't risk taking your vehicle to just any shop, take it to a shop where integrity is more than just a name. It's how we do business.
Standard Maintenance Services
Factory Scheduled Maintenance
30k/60k/90k/120k Mile Services
State Emission & Repairs
Computer Diagnostics
Oil Changes
Tune Ups
Filter Replacements
Safety & Emissions Inspections
Windshield Wiper Blades
Fluid Services
Trip Inspections
Maintenance Inspections
Check Engine Light Diagnostics & Repair
Brake Repair & Antilock Braking System (ABS) Repair
Shocks & Struts Repair
Chassis & Suspension Repair
Suspension & Steering Repair
Transmission Repair & Service
Transmission Replacement
Driveline Repair & Maintenance
Axle Repair & Replacement
Clutch Repair & Replacement
Transmission Fluid Service
Flywheel Repair & Replacement
Driveshaft & U-Joint Repair
Transmission Flush
Differential Diagnosis
Differential Rebuild & Service
Engine Services
Engine Repair
Engine Replacement
Engine Performance Check
Belt Replacement
Hose Replacement
Cooling System Repair
Radiator Repair & Replacement
Water Pump Repair & Replacement
Drivability Diagnostics & Repair
Fuel Injection Repair & Service
Fuel System Repair & Maintenance
Ignition System Repair & Maintenance
Hybrid Services
Factory Scheduled Maintenance
State of Health Battery Testing & Conditioning
High Voltage Battery Testing & Conditioning
High Voltage Cable Inspection & Repair
Brake System Repair & Maintenance
Transmission Fluid Flush
Heating & Cooling System Repair
Tire Sales
Tire Installations
Tire Rotation
Tire Balancing
Tire Replacement
Wheel Alignment
Tire Air Pressure Checks
Tire Pressure Monitoring System (TPMS) Repair & Service
Heating & Air Conditioner Repair
Heating & Cooling System Diagnostics
Auto Air Conditioning Repair & Service
Heating System Repair & Service
Belt Repair & Replacement
Compressor Repair & Replacement
Evaporator Repair & Replacement
Refrigerant Replacement
Factory Scheduled Maintenance
Preventative Maintenance (PM)
Commercial Truck Repair & Maintenance
Pre-Purchase Inspections
Fleet Accounts
Vehicle Maintenance Scheduling & Service Notification
Vehicle Pick-Up & Delivery
Auto Electrical Services
Electrical System Diagnostics & Repair
Alternator Repair & Replacement
Starter Repair & Replacement
Windshield Wiper Repair
Power Lock Repair
Power Antenna Repair
Power Steering Repair
Power Window Repair
Power Accessory Repair
Light Repair & Bulb Replacements
Exhaust Services
Exhaust Repair & Replacement
Muffler Repair & Replacement
Tailpipe Repair & Replacement
Catalytic Converter Repair
Exhaust Manifold Repair
Brakes
Did you know that the technicians at Integrity Automotive are experts in providing brake checks and brake repair? It's true! Our mission at Integrity Automotive in Issaquah is to make getting your vehicle serviced or repaired a more pleasant and less confusing experience. You want to be confident in your brakes so that you can drive easy, knowing you and your family are safe on the road. Our brake experts are highly experienced, ASE Certified technicians who receive ongoing training and have all the state-of-the-art equipment and quality auto parts they need right at their fingertips. We've been providing top quality brake repair since 1998, and we are confident in working on all makes and models of foreign and domestic vehicles especially BMWs, Land Rovers, and Volvos. Ask us about our fleet services too, and make sure your fleet brake repair needs are taken care of!
We love servicing your brakes, but if you want some quick tips on how to avoid costly repairs, check these out!
Don't slam on your brakes. Keeping a safe distance from the driver in front of you will allow you enough time to react to any situation and safely apply your brakes. Driving too close at fast speeds will cause you to apply your brakes roughly or too quickly. Breaking this simple rule will lead to worn out brakes and brake pads and is also the primary cause of rear-end crashes.
Look far enough ahead as you're driving. Using your eyes to scan the road ahead beyond the car in front of you is the best way to anticipate traffic conditions and prevent possible problems. Whether it's other vehicles braking or even a stoplight changing from yellow to red, being aware of what's ahead will greatly reduce your sudden stops.
Don't speed. Speed limits are an essential part of highway safety and used to control overall traffic speeds. Speeding will cause you to quickly react to upcoming obstacles by accelerating and braking heavily. This not only hurts your vehicle but also affects the safety of you and other drivers on the road.
Keep up with your brake services. Staying on top of routine maintenance is the easiest way to avoid major repair costs. Don't let a quick fix turn into a major repair. Have your brakes and fluids checked regularly to make sure you get the most life out of your brakes.
Find a break expert. When it comes to your brakes, you don't want to take your vehicle to just any shop trying to get the best deal. Your brakes are an integral part of your vehicle that keeps you safe on the road. Always bring your vehicle to a reliable automotive expert to examine your brakes and fluids. This will ensure that your brakes last longer and continue to perform at their best.
Oil Changes
Integrity Automotive Maintenance & Repair of Issaquah, WA provides complete oil change service. At Integrity, we understand that the most important maintenance service your car needs is an oil change. Oil is the lifeblood of your car. It keeps all the moving components within your engine lubricated and working smoothly together. Without it, your engine cannot perform as intended and, in extreme cases, an engine can lock up. Keeping current with your car's basic maintenance services will not only save you time but also money in long run.
What Is My Oil Change Schedule?
Not too long ago, the standard oil change maintenance schedule was every 3,000 miles or every 3 months. Today, with advancements in oil and synthetics, cars can go 5,000 miles or even 10,000 miles before requiring service. Determining when to get your oil changed can be as simple as looking at your owner's manual or stopping by our shop. Every car make and model is different; some require synthetic oil, synthetic blends, or conventional oil. If your car has high mileage, there is also an oil for that. We can help you determine what type and when your car requires service. Our ASE certified technicians are always happy to help. Call or stop by today and one of our specialists will get you and your car back on track!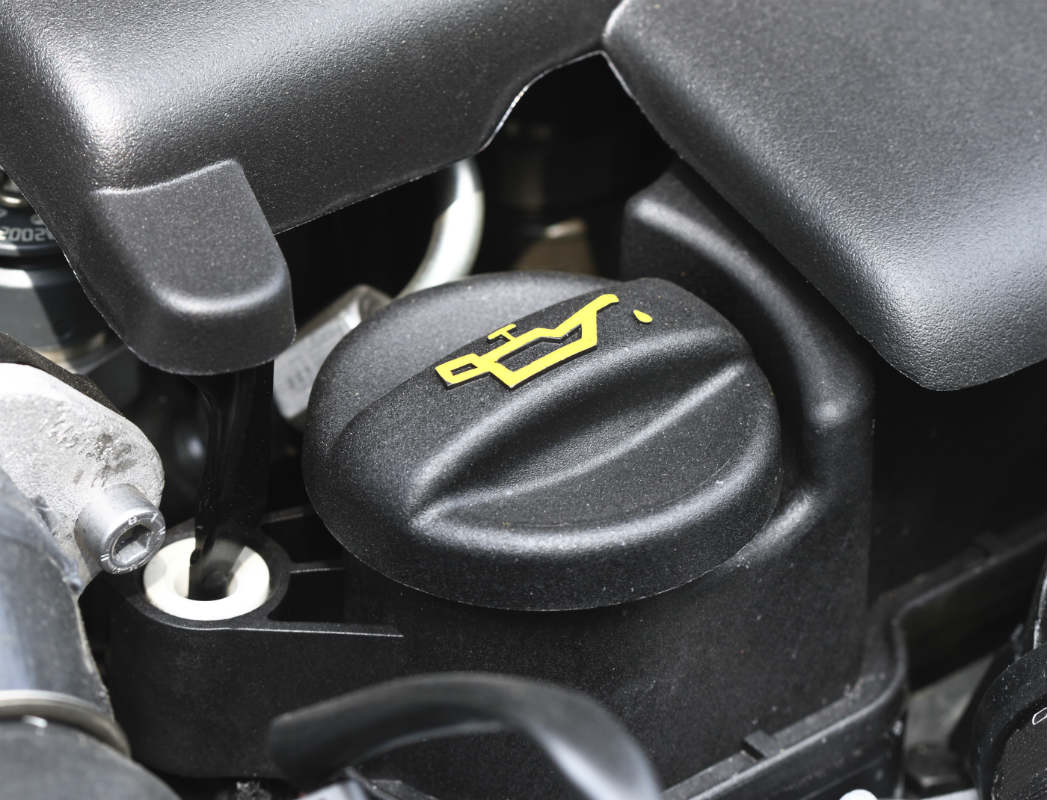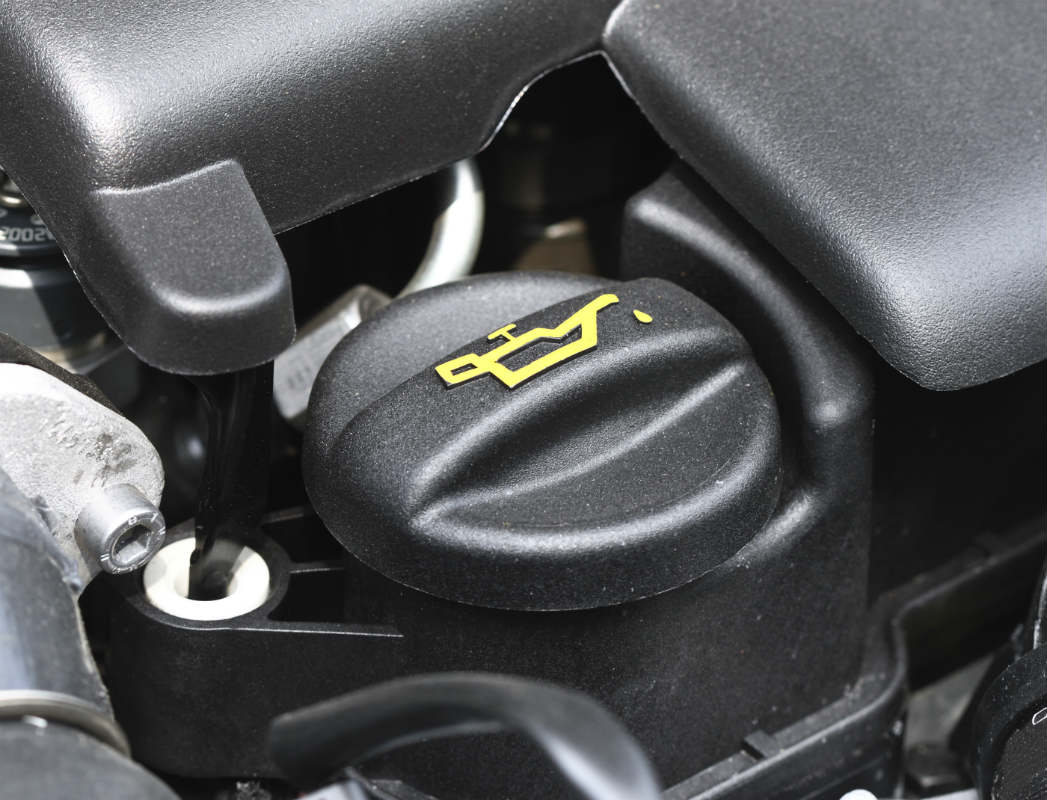 What Does Oil Do for My Car?
There are three main functions of engine oil. It lubricates, keeps moving parts working smoothly, helps withdraw heat from the combustion chamber, and prevents carbon buildup. Additionally, oil has additives, detergents, dispersants, rust combatants, and friction reducers. When you fail to have your oil changed regularly, dirt accumulates, and the additives within oil break down, causing a loss of viscosity, and eventually will become sludge like. If this happens, your engine will not be capable of performing efficiently and can be at risk of seizing. Oil is probably one of the most important things your car requires. This is one service you don't want to postpone.
What Is Completed during Oil Change Service?
At Integrity, we don't just perform a standard oil change. We also conduct a safety inspection; this includes brakes, tires, lights, and other important features within your vehicle. During your service, we will drain the old oil and replace up to 5 quarts of quality motor oil, replace your fuel filter, and a safety inspection will be completed. Additionally, we will check and top off other fluids. Safety is one of our top priorities, and we make sure your vehicle leaves our shop safe and in better condition than when it entered.
Schedule Service Today
Our ASE Certified Technicians will give you the personal care you and your vehicle deserve. They will take the time to answer your questions and ensure your service is quick and efficient. We go the extra mile so you don't have to. Next time you need an oil change, bring your car to Integrity Automotive Maintenance & Repair of Issaquah, WA. Call (425) 502-5780 or schedule service online today.
Tires
We carry most brands and models of tires for cars and trucks, and we utilize the latest in tire service equipment to ensure the best care of your wheels and tires. Whether you need new performance tires for your roadster, all-terrain tires for your four-wheel-drive truck, snow tires for the winter months, or a new set of all-season radials for your daily driver, we look forward to providing you with all the services you have come to expect from any tire store, with great attention to detail.
Integrity Automotive Repair is your one-stop shop for all your auto repair and maintenance needs including tire replacement, repair, and service. Your tires are one of the most important parts of your vehicle. Tires that are in good shape and properly inflated can improve gas mileage, improve your vehicle's handling, and keep you and your family safe on the roads. You should inspect your tires often and at the first sign of low pressure, tread wear, or other issues, bring it in to us for a free check.
Tire Maintenance Concerns
You may think as long as your tires are keeping you rolling on the road, they're fine, but there may be problems lurking that can cause a flat or handling problem. Four major areas of tire maintenance that need monitored and maintained include:
Alignment – Improper tire alignment can cause your tires to wear unevenly and faster than they should, can cause your vehicle to pull to one side, or your steering wheel to vibrate.
Pressure – If your tires are under-inflated, this can lead to stress, tire failure, excess tread wear, and loss of control. Over-inflation of tires can also cause excess wear issues.
Rotation – Rotating your tires regularly will keep them wearing more evenly, prevents misalignment, and mechanical problems caused by uneven tread wear.
Tread – As your tires wear, the treads become shallower. Lower tread depth increases braking distance, particularly on wet, rainy roads. This is critical for your driving safety.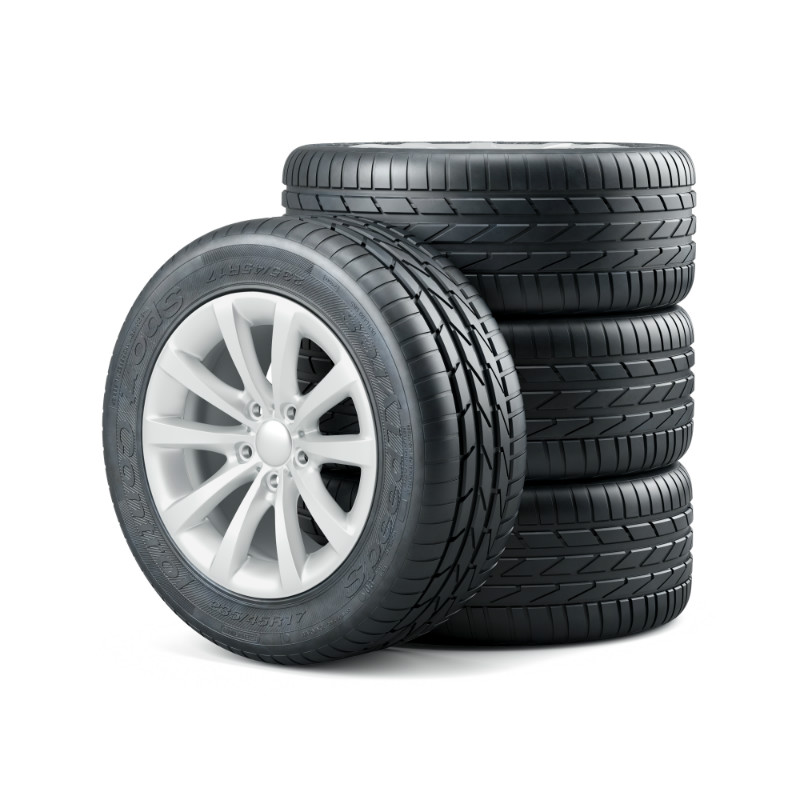 Any Tires You Want – No Limits
Many auto and tire repair shops offer a limited number of tire brands, but at Integrity Automotive, any tire is yours for the asking. Most tires are same day and even exotic brands can be had within one to two days. No matter what size or brand of tire, we can take care of you. We even install studded tires.
Reliable Service and Free Support for Purchased Tires
When you purchase your tires from Integrity Automotive, we offer road hazard protection. We will replace or repair your tires at no additional charge.* You also get free rotations on all tires purchased from us. Come see us for rims, wheels, and all your tire repair needs. Stop by any time for a free tire pressure or tread depth check so make sure you're driving safe—no appointment necessary.
Our ASE certified technicians average more than 20 years' experience each, and we have serviced more than 47,000 cars and counting. We offer lifetime parts and labor warranty on most repairs—the most complete warranty on repairs you'll find. We are committed to providing the highest quality repairs and service to our clients.
Call us at (425) 502-5780 or come and see us at our Gilman Boulevard shop in Issaquah.
*Some restrictions apply. See warranty brochure for details.
Transmission Repair
Integrity Automotive Maintenance & Repair of Issaquah, WA provides full service transmission repair and maintenance service. Serving the Northwest community for almost 2 decades, we have serviced over 47,000 vehicles and have become Issaquah's first choice for auto repair and maintenance service. Our team consists of ASE certified technicians and Master technicians who excel in diagnostics and are able to pinpoint and repair problems accurately and in a timely manner. Your transmission is one of the more complex components within your vehicle. Therefore, not just any mechanic can properly assess and repair the problem as efficiently as our transmission repair specialists. We provide service for all makes and models, foreign and domestic, automatic and manual. Let us help take the stress out of transmission service. Call Integrity Automotive today.
Common Warning Signals
There are a few warning signals that can alert you to the need of transmission repair.
Here are a few of the most common:
Check engine light
Strong burning smell
Noisy while in neutral
Whining, hum, or clunking noise
Grinding
Shaking
Lack of response
Gears slipping
Won't go into gear
Dragging clutch
Leaking or low fluid
Transmission light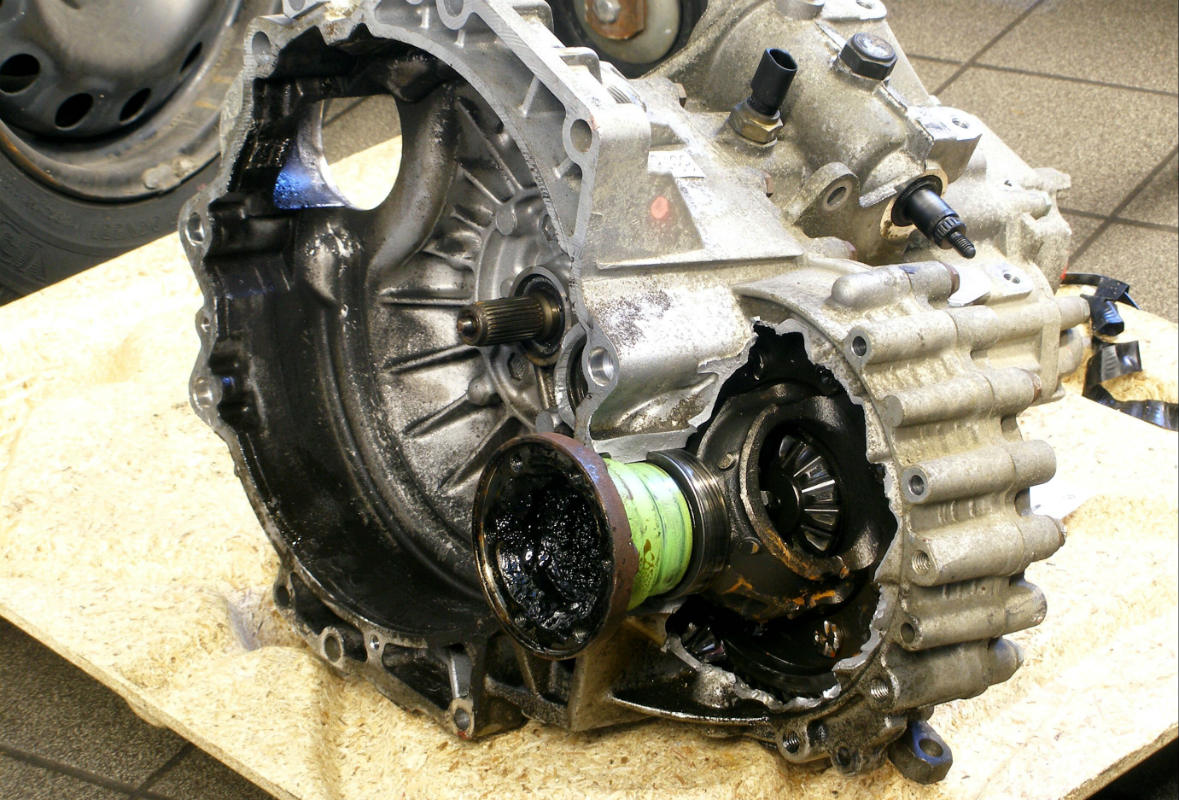 Why Choose Integrity?
We do things a little different at Integrity—we take care of our customers. Our team is always available to answer questions concerning repairs and maintenance as well as provide advice on how to extend the life of your vehicle. We believe in creating a relationship with our customers by delivering reliable, safe, and trustworthy repairs you do not have to worry about. We offer free local shuttle service and have loaner cars available as well. We go the extra mile for every customer and are Issaquah's dealership alternative for transmission repair and maintenance. Call (425) 502-5780 or schedule service online.
Fleet Maintenance
At Integrity Automotive, we understand that you rely on your fleet vehicles, which is why we offer the best Fleet Maintenance & Service available in Issaquah, WA. Our mission is to keep your fleet vehicles running smoothly and make sure they leave our shop in the best condition possible. If you are having a problem with your fleet vehicle, don't wait for a quick fix to turn into a major repair. If a check engine light has come on or if your vehicle isn't driving up to its normal standards, your vehicle is trying to warn you that there is a problem. Avoiding warning signs can cause more problems and major damage to your vehicle. Our ASE Certified technicians will thoroughly examine your fleet vehicle to determine the source of the problem and only recommend and perform necessary repairs or services. We only hire qualified technicians who work at the highest level of integrity to ensure that we give our customers the best automotive experience possible. We don't want to make a quick profit. We want to build a long lasting relationship with you and your fleet vehicles.
Our mission is to make your Fleet Maintenance Service a more pleasant and less confusing experience. We are committed to providing you with the highest quality professional repairs and service at a fair price. We recognize your need for exceptional customer service, and we back up our commitment with the best warranties in the industry. Our Lifetime Parts and Labor Warranty is absolutely the best automobile repair warranty available in the state of Washington. We believe that if you pay for a repair at our service center, you should never have to pay for that repair again. We will always go the extra mile to make sure you are satisfied with our service. Our technicians are highly trained and use the latest state-of-the-art technology to ensure we get the job done right the first time. So next time you're in need of Fleet Maintenance or services in Issaquah, let the experts at Integrity Automotive show you what quality service is all about. Give us a call or schedule an appointment online today!